Ars Technica reports on the end of Nintendo Power magazine, and how the final episode pays homage to its beginnings: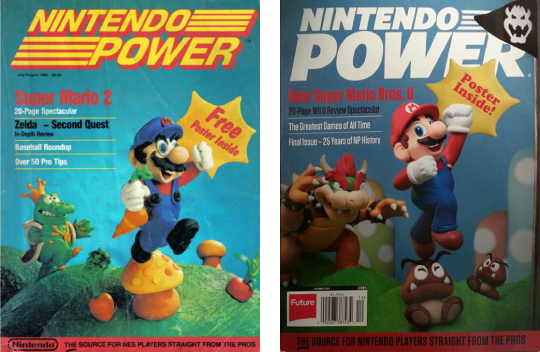 Back in August, when I was the first to report that Nintendo Power would be ceasing publication at the end of the year, I was largely able to compartmentalize my personal feelings about the move in favor of reporting on the facts. But today, when I saw the above image of the magazine's final cover (left)—one that pays loving homage to that iconic Issue 1 cover from 1988 (right)—it really hit me how much the death of Nintendo Power represents the end of an era.
I still remember the first issue of Nintendo Power magazine. Of all the issues I had, the first was the only one that ever stuck around.