iTunes 11 Welcomes With Questions
After waiting a few days to let others seek out bugs that squeaked through, I have finally updated to iTunes 11.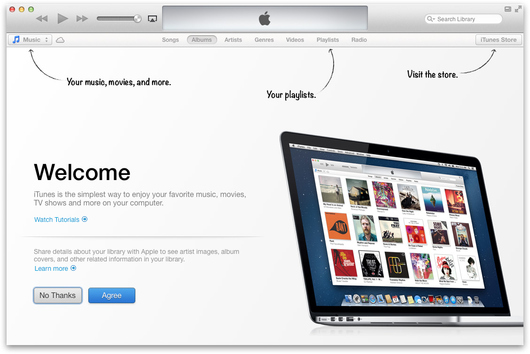 What I found interesting was how the welcome screen presented me with two questions:
Do you want to watch a tutorial?
Can we access information about your library?
While I am happy they are asking my permission before accessing my personal library for information (and even defaulting to "No Thanks"), I have to wonder why they made a tutorial. The interface is rather refreshing and considerably easier to use in comparison to previous versions.
I watched both tutorials—out of curiosity—and found them to be short (both under three-minutes each) and concise. Still, I wish I had those ~five-minutes back.