It's been nearly 27-years since I played Dungeons & Dragons; back when Advanced Dungeons & Dragons 2nd Edition was the current version. Recently, I was presented with an opportunity to reset that timer, and the first thing I thought of was creating a character. I leaped onto the internet and started searching feverishly for a compatible character sheet to record onto, only to realize that the offerings, while nice, paled in comparison to the original forms.
Then I discovered an old, populated Player Character Records form nestled in The Complete Wizard's Handbook. I fired up Illustrator, and using the form as a template, created a new sheet with all the needed fields, but with a layout that was much easier to navigate and ready for printing on any printer.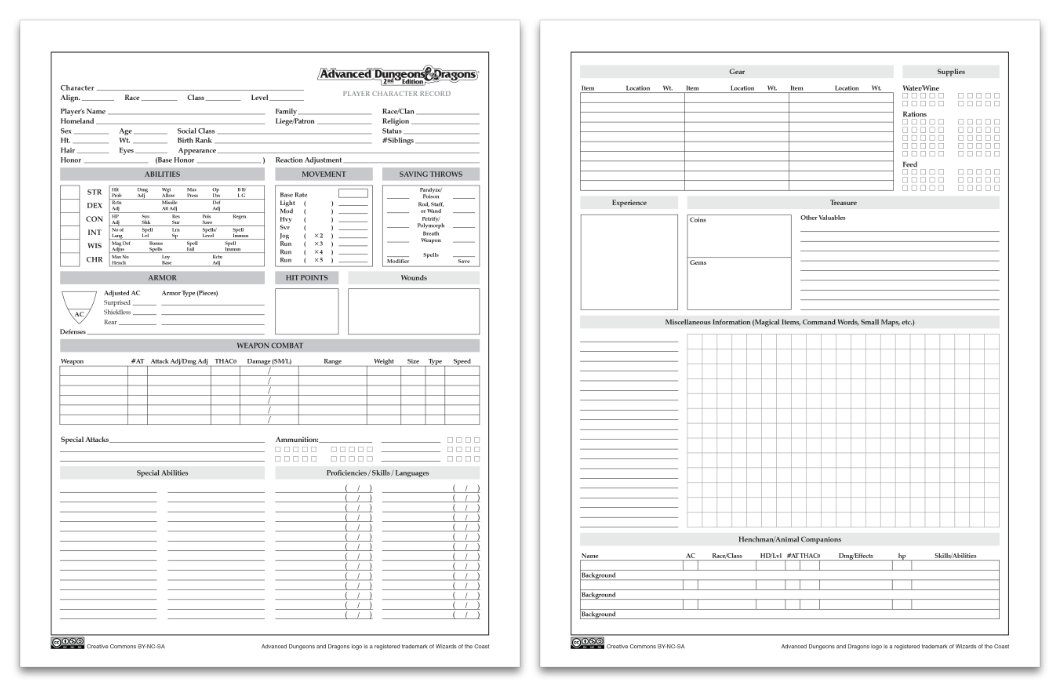 I am making my version available to anyone out there looking to relive some childhood memories and enter into an Advanced Dungeons & Dragons 2nd Edition campaign. The PDF is ready to print on letter (8.5"x11") size paper, and is licensed under the Creative Commons BY-NC-SA license.